Kaspersky Small Office Security provides comprehensive protection 24/7 for Mac and Windows PCs, laptops, file servers and mobile devices, for businesses up to 25 users.
Benefit from affordable 'install and forget' simplicity with extended functionality to protect against known, unknown and advanced threats. Integrate fuss-free security seamlessly with your business's existing devices. Monitor all devices via an easy-to-manage online portal. Includes System Watcher ransomware protection, Safe Money securing online financial transactions, Password Manager, File Encryption, Data Backup and Mobile Device security.
Advanced ransomware protection and rollback to avoid someone's accidental click making your computers lock down
File Encryption and Backup to secure your intellectual property and trade secrets
Safe Money to pay bills and taxes online with confidence
Android device protection so your employees can work safely from their personal smartphones and tablets
Built-in vulnerability scanning to ensure the business apps you use are safe from intrusion
Your license covers:
5 Computers
5 Password Managers
Protected For 1 Year
DOES ITS JOB WHILE YOU DO YOURS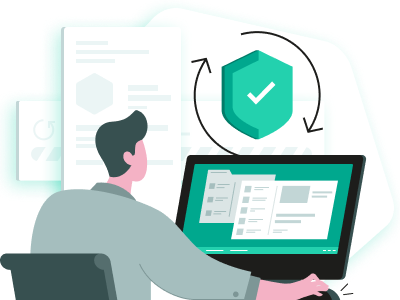 A security solution that doesn't demand your attention, letting you focus on your business priorities. It protects your employees without distracting them with messages or notifications, so they can work uninterrupted. Kaspersky Small Office Security just does its job while you do yours.
PROTECTION AGAINST RANSOMWARE FOR NEGLIGENT EMPLOYEES
Even if an employee has followed a malicious link and ransomware tries to encrypt work files, a backup copy of the unencrypted file is automatically created for you to restore.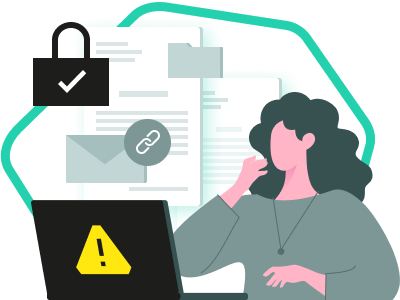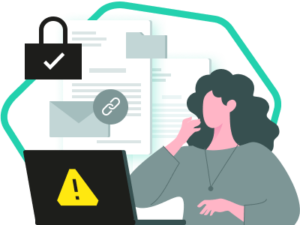 Avoid the traps of online fraud and scam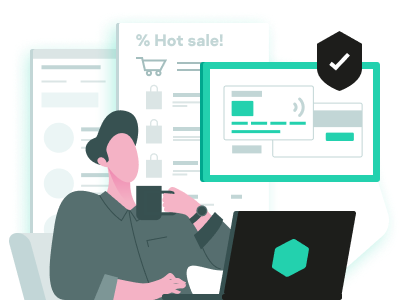 Extra layers of security help prevent thieves stealing your company's money: When you access shopping or banking websites, our unique Safe Money technology checks that the website is secure, and ensures that the site is genuine before opening it in a special, protected mode (for PC and Mac only).
PREVENT ACCOUNT TAKEOVER FRAUD
Password Manager stores and secures all your passwords and valuable files across all the devices you use – you only have to remember one password.
Get notified if your file server has a weak password (like '1234') or if your password hasn't been changed for a long time.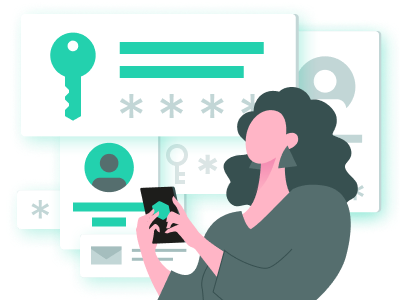 EASY-TO-USE PROTECTION FOR YOUR ENTIRE BUSINESS
Multiple layers of protection in one easy-to-use package – no experience needed to get maximum security across your business with minimum fuss.
As a business solution, Kaspersky Small Office Security has a dedicated portal – ksos.kaspersky.com – for your convenience, where you can check your license status and expiration date, see the devices protected or send a support request if you need help.
Secure Windows File Server
Protect Windows file servers from ransomware and cryptolockers: System Watcher detects and blocks malicious activity, and allows rollback of malicious actions.
Software updater provides a list of new updates available for installed applications, making it easy to delete unused or outdated system data.
Work safely on mobile devices
Need to work on the go? Kaspersky's mobile security technologies mean you stay protected, wherever you're working from – including when employees use their own mobile devices for work. Protect Android-based smartphones and tablets – including lock, wipe and location of missing devices.
Safe Internet, email and privacy
Guard against attempts to hijack your business data and network by blocking malicious sites. Block suspicious downloads, filter out phishing emails and malicious attachments. Search for and remove unwanted and unsafe browser extensions and protect your privacy with special "do not track" functionality.
Safely store and transfer valuable files
Backup and encryption technologies protect your sensitive data from breaches, fines and lost business. Data vault gives you an extra layer of security, with password protected storage on your computer to keep sensitive data away from prying eyes.
Security you can trust – and we can prove it
No other vendor can match Kaspersky's record of success in independent tests. In 2019, Kaspersky products participated in 88 independent tests and reviews. Our products were awarded 73 firsts and achieved 77 top three finishes.