Your business holds sensitive data that must be kept safe, which is why we do more than just protect every endpoint. Adaptive Security detects advanced threats, while server hardening enhances high-performance protection with additional application, web and device controls, to prevent the theft of corporate and financial information.
Detects and patches vulnerabilities to reduce attack entry-points
Saves time by automating OS and software deployment tasks
Streamlines centralized security management with a cloud or web console
Encrypts data to prevent damage from data leakage on a lost device
This tier includes all the functionality delivered by Kaspersky Endpoint Security for Business Select, plus additional advanced technologies that do even more to protect your business.
Enter number of desktops and servers 10 to 150
Advanced endpoint controls
Identifies vulnerabilities and applies the latest patches to close attack entry-points, as well as letting you control which applications are allowed to run on your servers. Complemented by enterprise-grade web and device controls and a centralized security management console.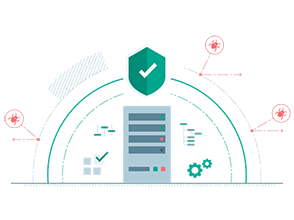 Adaptive security for everyone
Endpoint detection and response capabilities that identify abnormal behavior, automatically detecting and remediating targeted ransomware and in particular fileless threats which try to mimic common behavior like PowerShell script execution.
Extra protection for servers and data
Our Linux and Windows Server security has been developed specifically for application and terminal servers. Encryption functions – plus OS-embedded firewall and encryption management – guard corporate and customer information to help you achieve key compliance goals, including GDPR.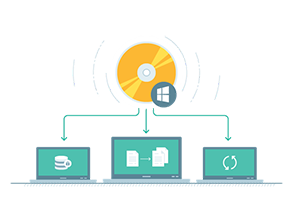 Simplified systems management
Automates software tasks including the creation, storage and cloning of system images – saving you time whenever you need to roll out new systems or update software on existing systems.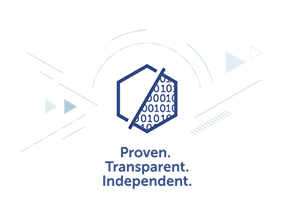 Openness… no other vendor can match
We're pioneers in providing the highest levels of transparency and data sovereignty, as well as neutrality. We process core data in geopolitically neutral Switzerland, where our partners can review our source code.
THE SMART CHOICE FOR SECURITY

Get endpoint security that adapts to new threats
We are recognized for innovation – and have identified more advanced threats than any other vendor. Whether your IT is on-site or outsourced, our security adapts to protect you from new threats.

Tightly control your costs and TCO
Because we include multiple security technologies – including Adaptive Anomaly Control – you only need buy one EPP product. And you don't need a dedicated IT security team to use it.

Combine performance & trusted protection
Security shouldn't slow you down. The  unique cloud mode for endpoint components and global threat intelligence delivers powerful defenses with minimal impact on PC resources.

Tests & reviews help us deliver better security
Don't just take our word for it – over the years, our products have participated in more customer surveys and independent tests – and have achieved more first places – than any other vendor. See our awards.

Just turn it on – flexible centralized management for admin teams and MSPs
Our role-based model helps you divide responsibilities across teams. The management console can be configured to ensure that each administrator can only access the tools and data they need.

Save time on administration
A new enterprise-grade SaaS console means your team stays focused on important tasks like event processing, rather than being distracted by on-premises maintenance tasks.